Kunstroute Kyllburg (germany) 1-6-2019 bis 31-8-2019
Cocoons, big, empty, half torn apart, hanging in trees. This installation refers to "how descruction is part of growing". The butterfly leaves the chrysalis, the child leaves the womb, the youngster leaves the maternal house, the chick leaves the egg. All natural processes part of the big cycle of life; painfull but inevitable.
What creatures left those forms that ones were there homes? And will there come new inhabitants?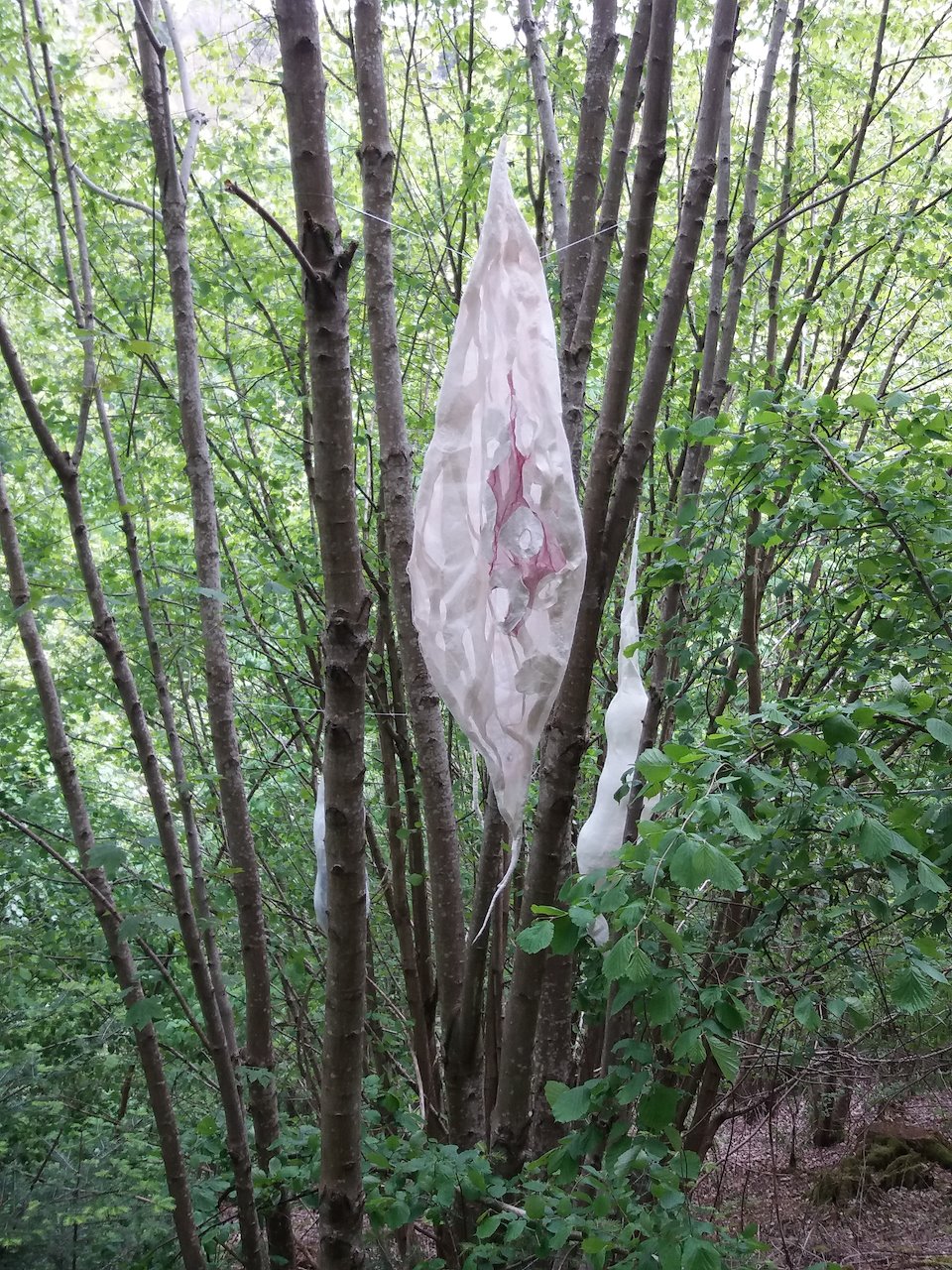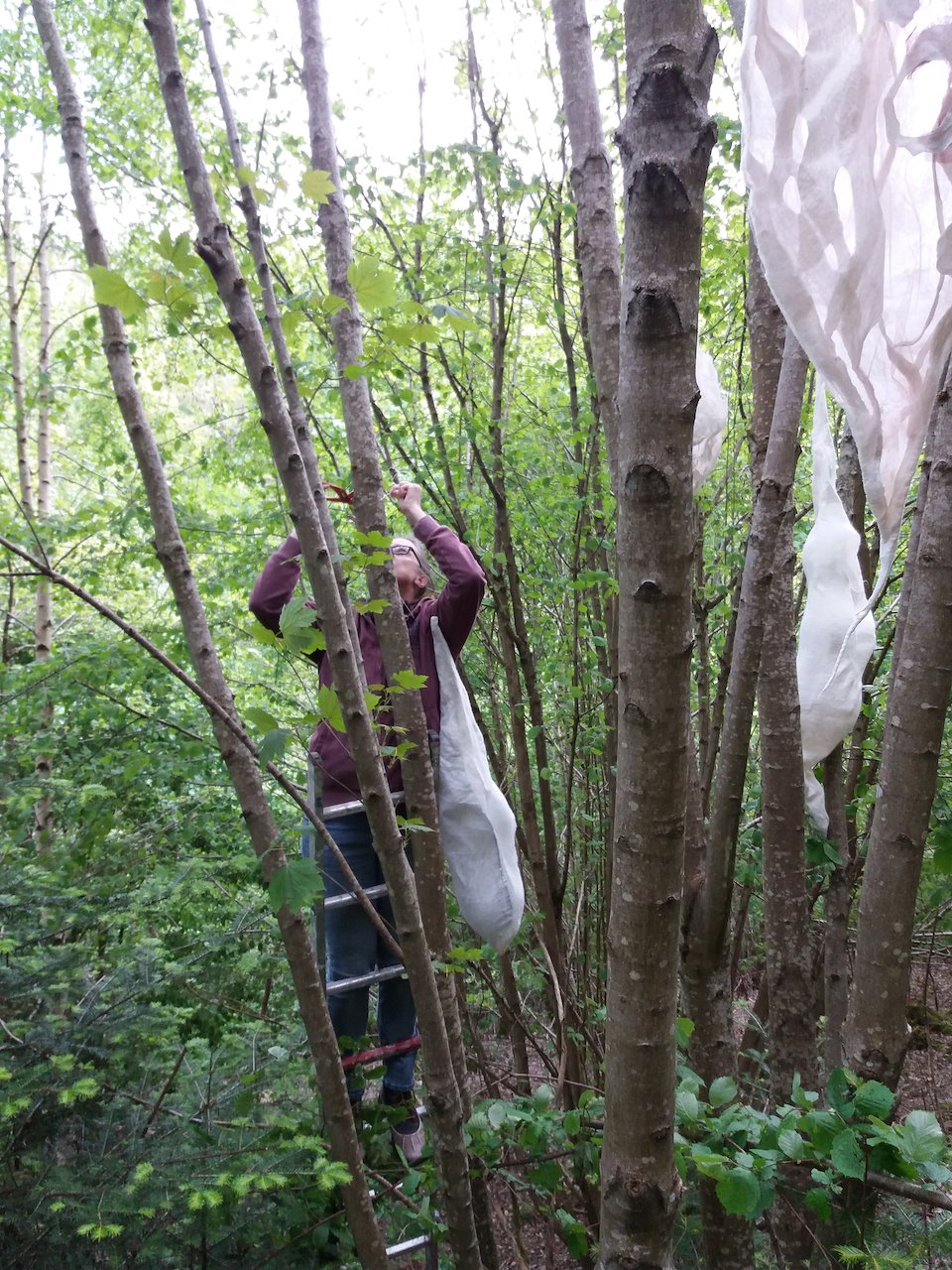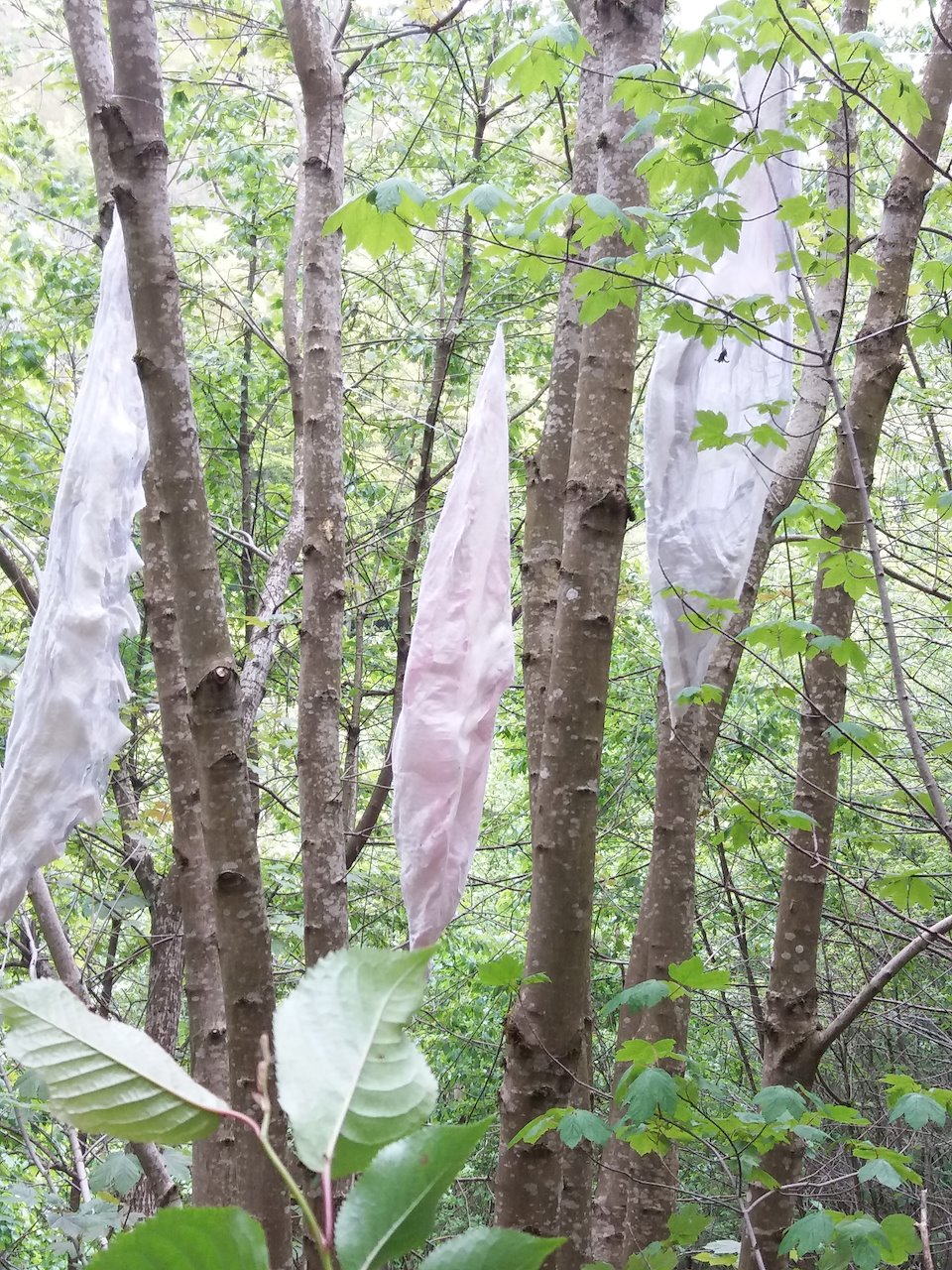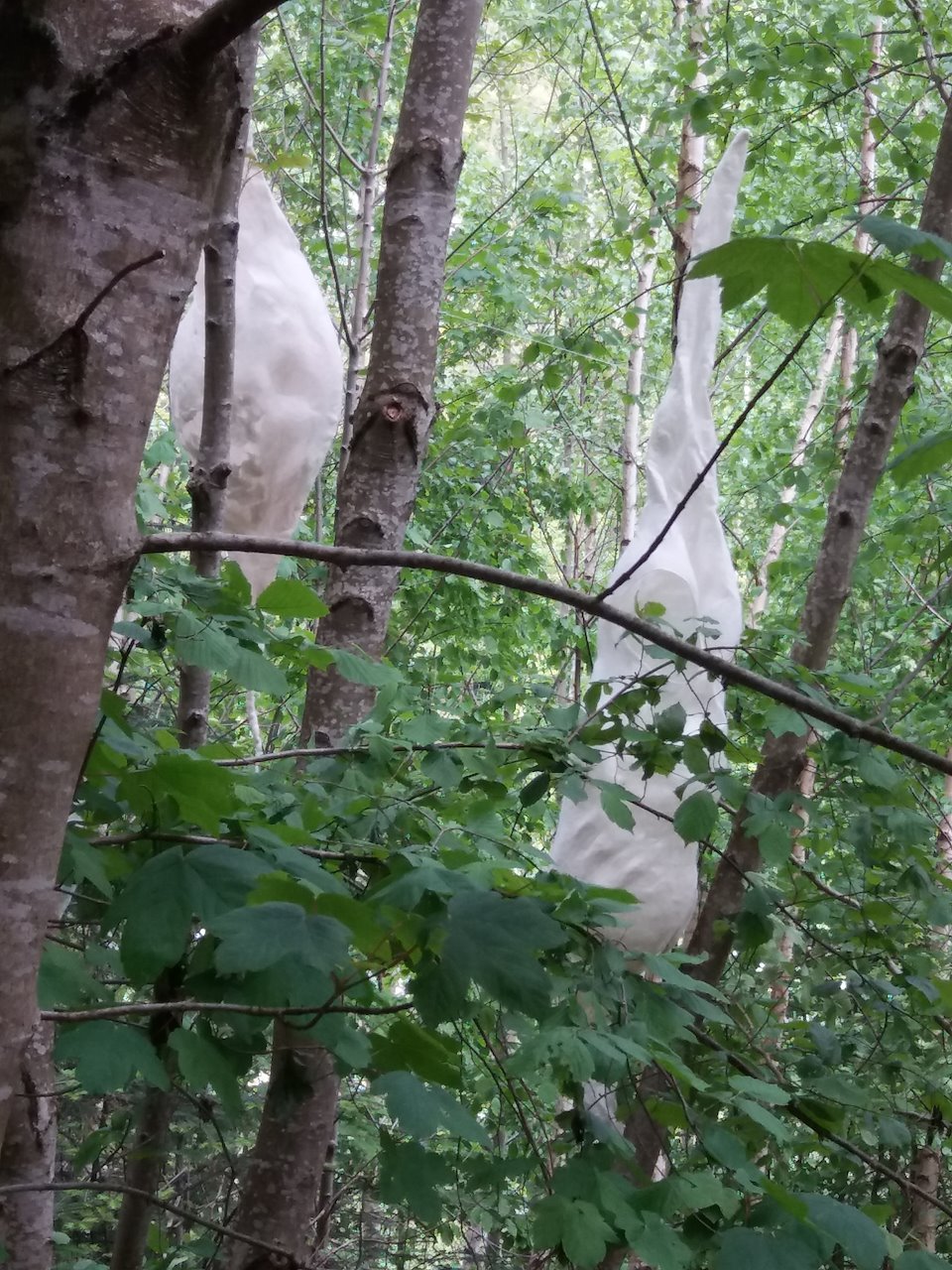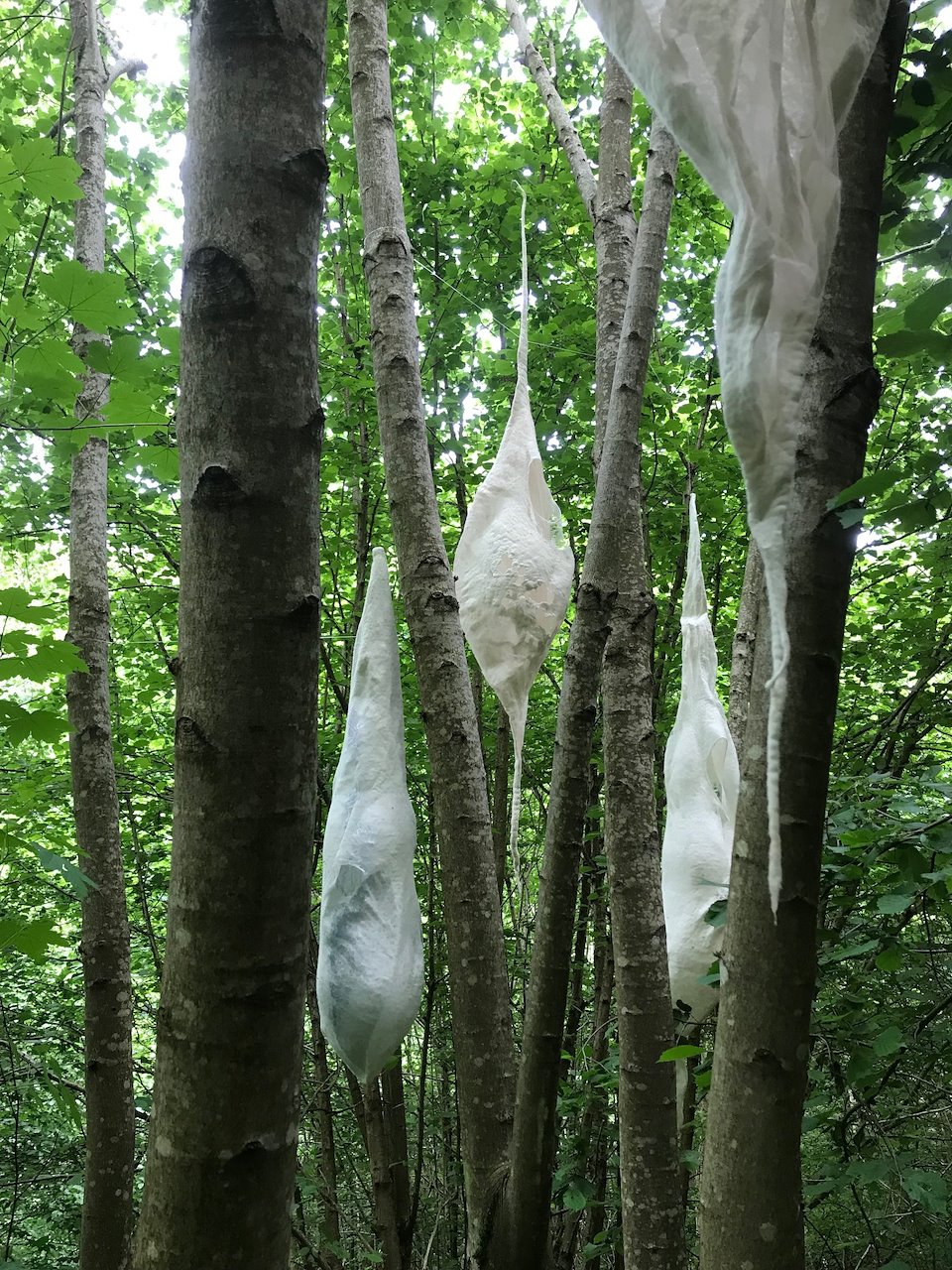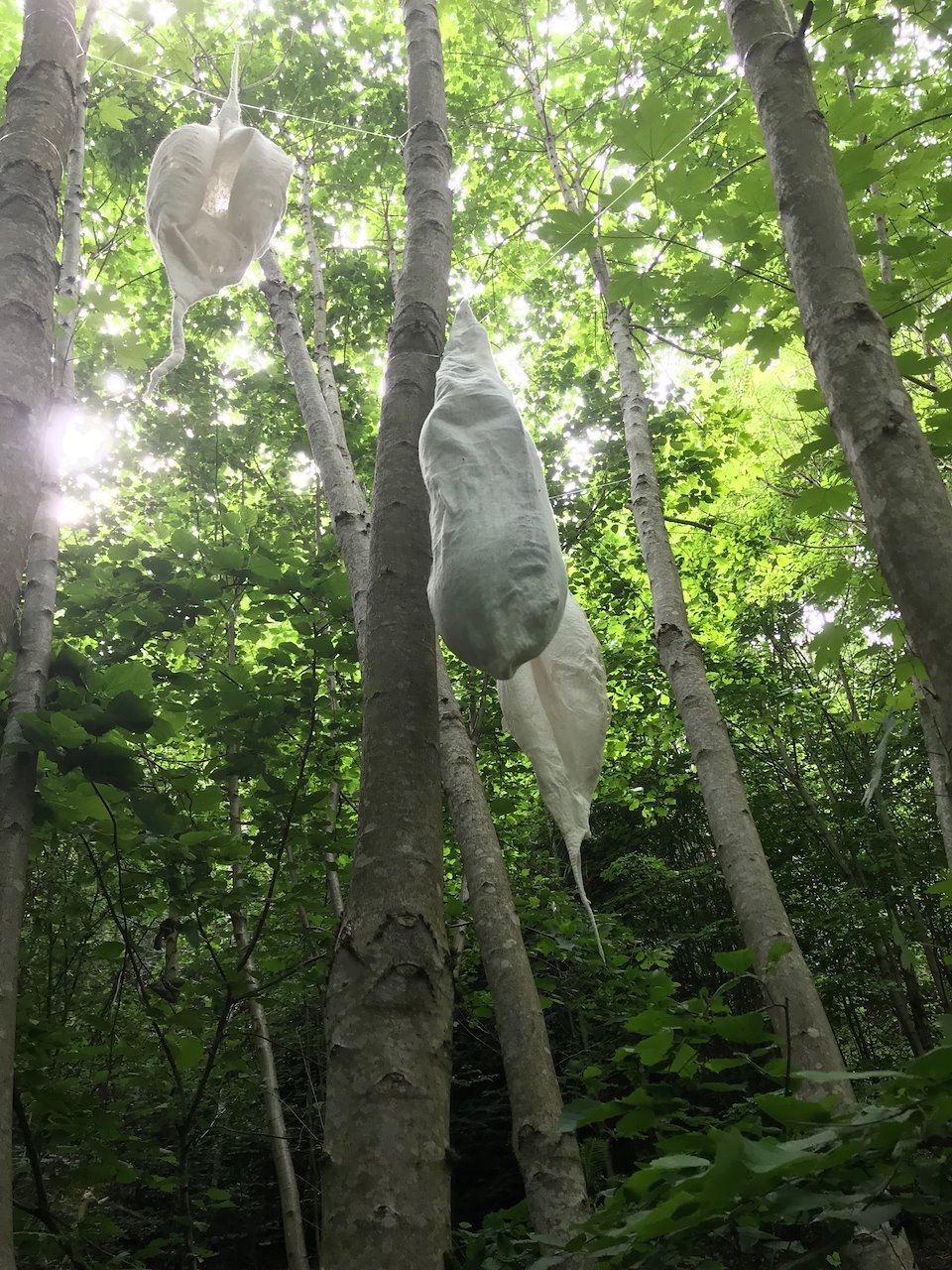 Previous
Summer of Arts 2019
Next
Werk aan de Winkel Den Helder